Colored Oyster Mushroom
We have different variety of Oyster mushrooms which are organic, good in taste and has high nutritional value. Colored mushrooms are rich in flavanoids which are good for your health. They are completely safe for consumption.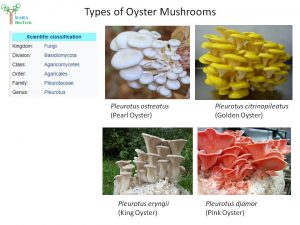 Benefits of eating Oyster mushroom:
Reduces Cholesterol
Good for lungs
Recommended for high blood pressure patients and constipation problems.
Rich in Proteins, vitamins and crude fibre.
Strong taste of colored mushroom
Contact us to order colored Oyster. You can drop a message in our facebook (Rarabiotech) or direct mail us at rarabiotech@gmail.com. 
 Generally starting with Rs.300/kg (Price varies according to the season).